Watch TEDxEaling videos
TEDxEaling Videos Now LIVE!
Watch you favourite talks from TEDxEaling: STORY now. WATCH HERE
Welcome to TEDxEaling... 2012 SOLD OUT Success!
TEDxEaling 2012 Delegate Feedback
'Really friendly staff, good coffee and cakes and of course, the most important thing, some fantastic speakers - all round inspired'
Robbie Derrick, Sound Recordist

'Linda Potgeiter was incredibly inspiring and ended the day on a great high'
Michael Lebor, Filmmaker

'A brilliant eclectic group of talented people come together to talk about story in all it's different manifestations, from documentary to visuals and British urbanism to Asian philosophy'
Sophie Burgess, Student writer
'an intense and inspiring event full of thought-provoking speeches'
Kate, third sector worker and non-professional writer

'I attended TEDxEaling hoping to be inspired in some unexpected tangential way. It delivered in a far greater way than I hoped it would, with most of the speakers introducing at least one thought provoking idea. These ideas have been living, growing and combining in my head ever since, and I'm sure they will continue to do so for a long time to come'
Ben Jacobson, Filmmaker
'A wildly varied hoot of a day'
Tom Sears, Writer, illustrator, exhibition producer

'Fantastic, inspiring and empowering'
Richard Leverton, Editor
'inspiring, unpretentious and well organised'
Albert Pijuan, Development Cooperation Consultant 
'Seeing the videos again is bringing it all back. I can't wait for the next TEDxEaling!'
Sasha Wallace, Author
'An eclectic day providing an excess of food for thought! I learned that fear is a state of mind, there's a book in a scrap of paper, find strength in admitting weakness, characterisation into character is like Uniform to medals, Battle Rapping and Freestyling is percussive poetry…'
Matt Davis, Director/Editor

'Discovering rap as a form of story telling was amazing and hugely unexpected'
Irene, Art Director
'The stage looked great, really good buzz'
Amy, Project director of a Christian charity
'Fascinating and even intriguing'
Casandra, Writer, teacher, filmmaker
'A freestlying, freerunning, magically seductive TEDx event with heroic speakers that have overcome their fears to tell their story. I thoroughly enjoyed myself.'
Giles Brown, Surveyor

'TEDxEaling was a wonderfully engaging day. A varied line-up of speakers made me think, laugh reflect and made me leave at the end of the day with the determination to change the world in my own small way'
Rob Worth, Management Consultant


Want to get tickets to TEDxEaling? Or watch the videos when they go live?

Sign up to the newsgroup now and we will send you TEDxEaling updates, and info on other cool story and screenwriting goodies…
The TEDxEaling 2012 Theme is STORY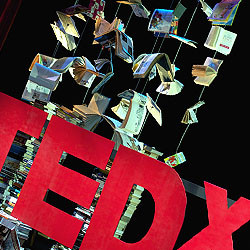 You are a storyteller. Story is a vital part of what makes us human. It's how we connect to one another.
Through story we can experience things that may never occur in our day to day lives. Story stretches beyond culture, age and language. When a group of individuals gather and share the experience of a story, they become a tribe and in that moment become one.
TEDxEaling will conjure that connection for the audience and explore the power of story through the arts and sciences. We are bringing together a group of thought leaders from a wide array of disciplines; the common thread being their expertise and passion for storytelling and the powerful human communication that takes place when we share these tales.
What is TEDx?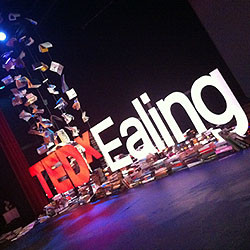 In the spirit of ideas worth spreading, TED has created a program called TEDx. TEDx is a program of local, self-organized events that bring people together to share a TED-like experience. Our event is called TEDxEaling, where x = an independently organized TED event. At our TEDxEaliong event, TEDTalks video and live speakers will combine to spark deep discussion and connection in a small group. The TED Conference provides general guidance for the TEDx program, but individual TEDx events, including ours, are self-organized.
MORE HERE
TEDxEaling Speakers 2012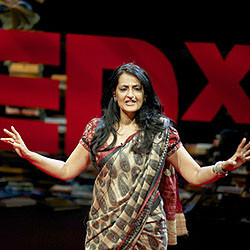 TEDXEaling will bring together twelve storytellers from all walks of life. From those familiar to us through mass media, to those unfamiliar except via their work and use of story. What they do have in common is the ability to elicit powerfull emotion through story. How they tell that story – through film, acting, dance, movement, journalism, prose, poetry, art, science or any other means – is where the difference lies. And it is those differences that reveal so much of what it means to be human, and a storyteller.
FULL SPEAKERS LIST TBC - MORE HERE
And we have a Facebook page too, please join up for regular updates… www.facebook.com/tedxealing
Terms and conditions
If you need to cancel your ticket purchase you can get a full refund up until 30 days prior to the first event. After that we cannot offer refunds. Refunds will be paid back promptly although there will be a 10% admin fee deducted. Alternatively, tickets are transferable to other people if you can find someone to replace you. We are happy to change the name on the ticket. Please allow 48 hours for this change to take place. We reserve the right to decline admission and offer a full refund at our discretion. We reserve the right to change the venue. We reserve the right to cancel the event and offer a full refund. Regrettably, young children and babies are not allowed into the event.