TEDxEaling 2012 Speakers
Sebastien Foucan: Our relationship with fear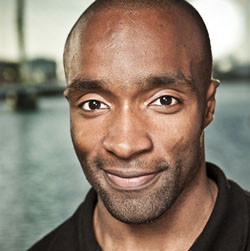 Sebastien Foucan is the founder and creator of freerunning. Sebastien is well known for his views on the philosophy behind freerunning and is an ambassador for the discipline in many countries across the globe.
Seema Anand: The Art Of Seduction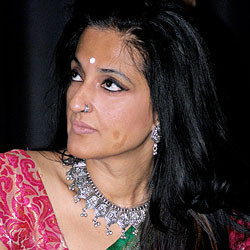 The ancient arts of Courtesanery and Seduction were once treated as high philosphy, with divine and academic associations. Dr. Seema Anand explores how these narratives have been lost and in the evolution of their vocabulary, the implications have changed. Working with the range of what 'story' can mean to an individual Seema facilitates the learning processes of 'telling', 'listening', 'acknowledging' and 'rejecting' the narratives that make up our lives and our social interactions to enhance communication, build links and open dialogue.
Jarred McGinnis: Writing is the Only Magic I Still Believe In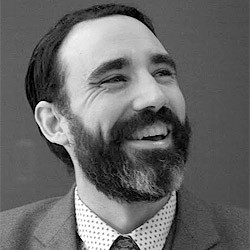 Jarred McGinnis will share his passion for stories and demonstrate the power of words from Speech Act Theory to the genius that is the children's book 'That's Not My Pirate'. Jarred is an American living in London, and the co-founder of the literary variety night, The Special Relationship. His fiction has been commissioned for BBC Radio 4, and appeared in journals in the UK, USA and Ireland. He is wickedtomocktheafflicted.com. In addition to writing fiction, he holds a PhD in Artificial Intelligence.
Eve Hazelton: Film Director of Photography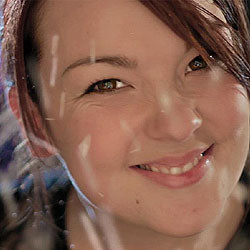 How does light and shadow impact on our understanding of story? As a Director of Photography, it is Eve's job to visualize a story and use the tools of her craft to translate that into a film. With the stereotype of a DoP's role to be all about camera's, Eve explores how other area's of her job are equally, if not more important. Eve is the Director of Photography and Editor for Realm Pictures, an independent film company based in the UK. Her's are the eyes which reveal the stories that the team at Realm want to tell.


Linda Potgieter: A purpose driven life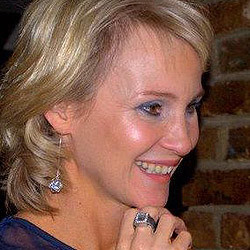 Linda Potgieter has enjoyed a rewarding 22 year career predominantly focused on designing and delivering communications solutions. Director of a locally based training and consulting firm, she has spent the past eight years designing and delivering communication and negotiation training across 14 countries. Linda's inspirational delivery style is driven by her passion for the human connection within negotiations.


Chris Atkins: Lies and Truth - How to get to the truth of a story by telling lies
Chris' first doc, Taking Liberties, is about the loss of civil liberties in the UK and is a polemical and entertaining theatrical feature. In June 2007 the film was released theatrically and was one of the highest-grossing documentaries of 2007. Chris was nominated for a BAFTA – The Carl Foreman Award for best writer, director or producer in their first feature film. He has since produced a slew of controversial documentaries for both cinema and TV.
Dekay: Urban Poetry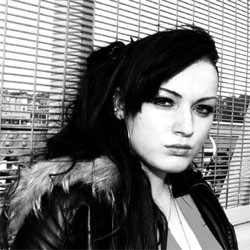 Dekay will perform a rap from her latest album and teach us about storytelling in a different form. Dekay is an unsigned rapper/songwriter/producer from Camden, North West London. With a back catalouge of 3 mixtapes and an album, Dekay has been battling, rhyming and shotting cds in the endz for the last 8 years.
Daniel Sloss: It's just a story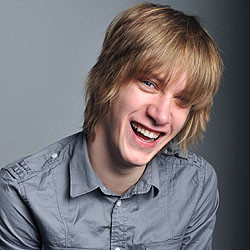 Scotland's Daniel Sloss is currently one of the fastest rising stars of UK comedy. He started doing stand-up aged 16, has appeared on numerous TV shows including 'Michael McIntyre's Comedy Roadshow' plus his own BBC show 'The Adventures of Daniel' and tours extensively thoughout the UK as well as internationally.He will be talking about how comedy is a series of short and truthful stories.
Will Brooker: Tales of the Dark Knight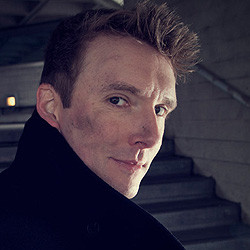 After 73 years in popular culture, Batman has become more than a corporate product and commercial property; he also belongs to generations of readers and fans who circulate their own stories around him, and keep his legend alive. Will Brooker is Director of Research in Film and Television at Kingston University, London. He is the author and editor of several books on popular culture and audience, including Batman Unmasked, Using the Force, the BFI Film Classics volume on Star Wars and, most recently, Hunting the Dark Knight: 20th Century Batman.
David Varela: Throw your Story from a Plane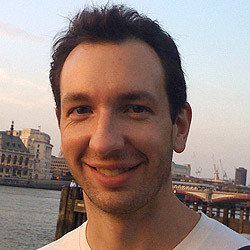 David Varela is a London-based writer and producer. He has written for film, theatre, radio, magazines, ebooks and games, creating some of the world's most exciting transmedia projects along the way. These include Lewis Hamilton: Secret Life (for Reebok), Xi (for Sony PlayStation) and most recently The Seed, a transmedia story combining four plays, a treasure hunt and online characters, as part of the London 2012 Cultural Olympiad. He is currently developing an original drama series for Channel 4.
Emily James: Shooting Outlaws without Hurting Anyone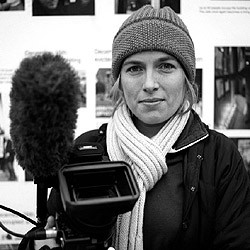 After her first broadcast commission, The Luckiest Nut in the World (C4, 2002), the Guardian asserted "Emily James is a genius". Following the experimental Don't Worry, (C4, 2004) and What Would Jesus Drive?, (C4, 2006) Emily's attention has now shifted to feature documentaries, acting as Executive Producer on the acclaimed The Age of Stupid (2009). Her feature directing debut, Just Do It: A tale of modern day outlaws screened in over 45 independent cinemas across the UK in Summer 2011.
Richard Newman: Inspire and Motivate People with PRO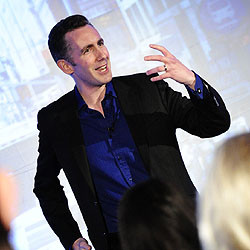 Working with 17,000 people across 45 countries Richard discovered there is a story-telling method that motivates all of us, called the PRO system. His team have helped clients win business worth over £1.6 billion, working on pitches and presentations to make them stand out from the crowd. Clients include the McLaren Formula 1 Team, KPMG and IBM. Recently he has been working with 20th Century Fox and Warner Brothers, to promote their TV shows about body language.
Julian Friedmann: The mystery of storytelling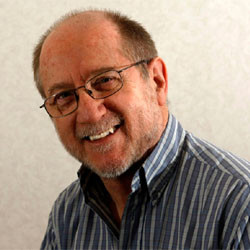 How we tell stories seems to be a mysterious process that millions around the world want to be able to do, but 99.9% effectively fail. Why is it so hard for storyteller and audience to be one? What we communicate can change the lives of the writer and the audience. However, why stories matter and how to tell them better may not be as mysterious as it seems. Julian Friedmann has worked with writers for over 40 years; he believes understanding that storytelling is more about the audience than the writer will result in better storytelling.
Martin Lee: The Story Of My Shame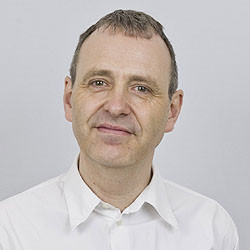 The redemptive power of 'story' for both businesses and people.
Martin Lee is a director of 26, the business writers' collective that exists to inspire a greater love of words in business and in life. In his day job, he is a co-founder of Acacia Avenue, a boutique qualitative research consultancy whose purpose is to make business recommendations to its clients as long as they are in the interests of their customers. Before taking to agency life, Martin worked in the book business, culminating in being the Marketing Director at Waterstone's.
Linda Haysman: The Costume Designer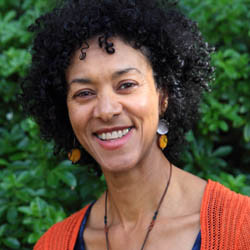 What story does the clothes you wear tell? Linda Haysman is an experienced Costume Designer and has worked in theatre, film and television. Linda will be exploring story telling through Costume Design and it's effect on audience perceptions.
TEDxEaling 2012 Hosts and Entertainers
Chris Jones – Filmmaker, author and TEDxEaling creator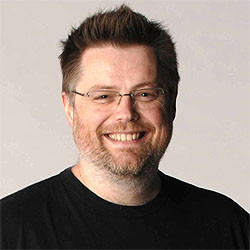 Having made feature films, an Oscar shortlisted short film, written seven books on filmmaking, run the London Screenwriters' Festival and subsequently trained literally thousands of filmmakers and screenwriters around the world, TEDxEaling themes on 'Story' was both a logical AND challenging step for Chris. He will be introducing TEDxEaling and looks forward to sitting in the audience with you.
Walter Lewis: TEDxEaling Master Of Ceremonies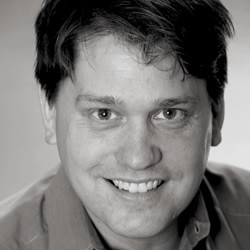 Walter is an established actor, voice artist and corporate trainer.  He has worked in TV, film, and theatre on both sides of the Atlantic, and has been a long-standing member of the The Reduced Shakespeare Company.  Other credits include: "Red Badge of Courage" (Naxos Books), "Never the Sinner" (Manchester Library), "East of Eden" and "Auntie Mame" (BBC Radio), "1408" & "The Dark Knight". As an American living in the UK he loves the British sunshine...
Catherine Arton: Casting Director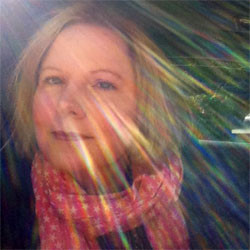 Firing your creative synapses. Catherine Arton is a casting director, motivational speaker, director, and story teller of old. Having studied English Literature at University and Acting at LAMDA, Catherine has a true passion for story and story telling. Catherine will use some of her own specially devised techniques and ideas to help the conference attendees to get into the best possible mindset for the TEDx conference.
And we have a Facebook page too, please join up for regular updates… www.facebook.com/tedxealing
Terms and conditions
If you need to cancel your ticket purchase you can get a full refund up until 30 days prior to the first event. After that we cannot offer refunds. Refunds will be paid back promptly although there will be a 10% admin fee deducted. Alternatively, tickets are transferable to other people if you can find someone to replace you. We are happy to change the name on the ticket. Please allow 48 hours for this change to take place. We reserve the right to decline admission and offer a full refund at our discretion. We reserve the right to change the venue. We reserve the right to cancel the event and offer a full refund. Regrettably, young children and babies are not allowed into the event.